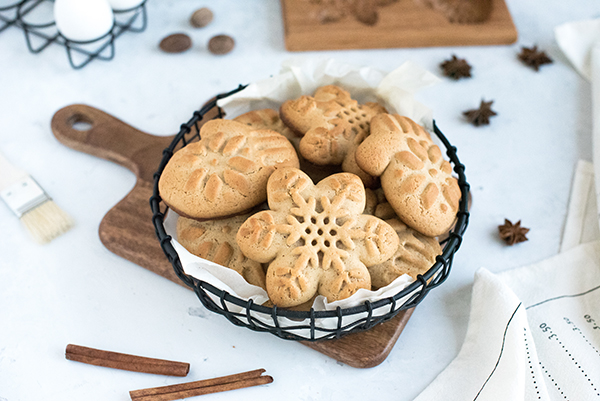 Ingredients:
Sugar - 1 glass (200 g.)
2 eggs
Butter - 100 g.
Soda-1 teaspoon
Honey - 5 tablespoons (150-170 g.)
Flour, wheat Flour - 550-600 g
Powdered flavors (spices)-1-2 teaspoons
⠀
1. Mix honey, sugar, soda, eggs, butter and spices in a bowl in a water bath. Mix constantly until you get a uniform mass and dissolved sugar. It takes about 10 minutes.
⠀
2. Take the bowl off the fire and allow it cool 2-3 minutes. Then gradually add flour to mix smooth and not tight dough.
⠀
3. Prepare a gingerbread board, anoint or pour over it entirely with oil and leave it for 10-15 minutes. This small trick helps to take out a gingerbread from a baking dish.
⠀
4. Cut off a piece of dough, roll and press in a baking dish with hands in such a way as to repeat a picture of a baking dish on a future gingerbread entirely in the smallest details. Beat out a gingerbread on a baking tray.
⠀
5. Bake at a heat of 200 degrees for 7-10 minutes (the time is noted for not a big product as at the photo). As soon as gingerbread is brown at edges, it can be taken out and smeared with glaze.
⠀
Enjoy it!
⠀
About powdered flavors.
Confectionery powdered flavors are spices which are used for aromatization of products and can have different formulations.
The chart from the book by W. Pokhlyobkin "All about spices" will help you to make a choice .